Dental Implants FAQs
Common Questions About Dental Implants from our patients in North York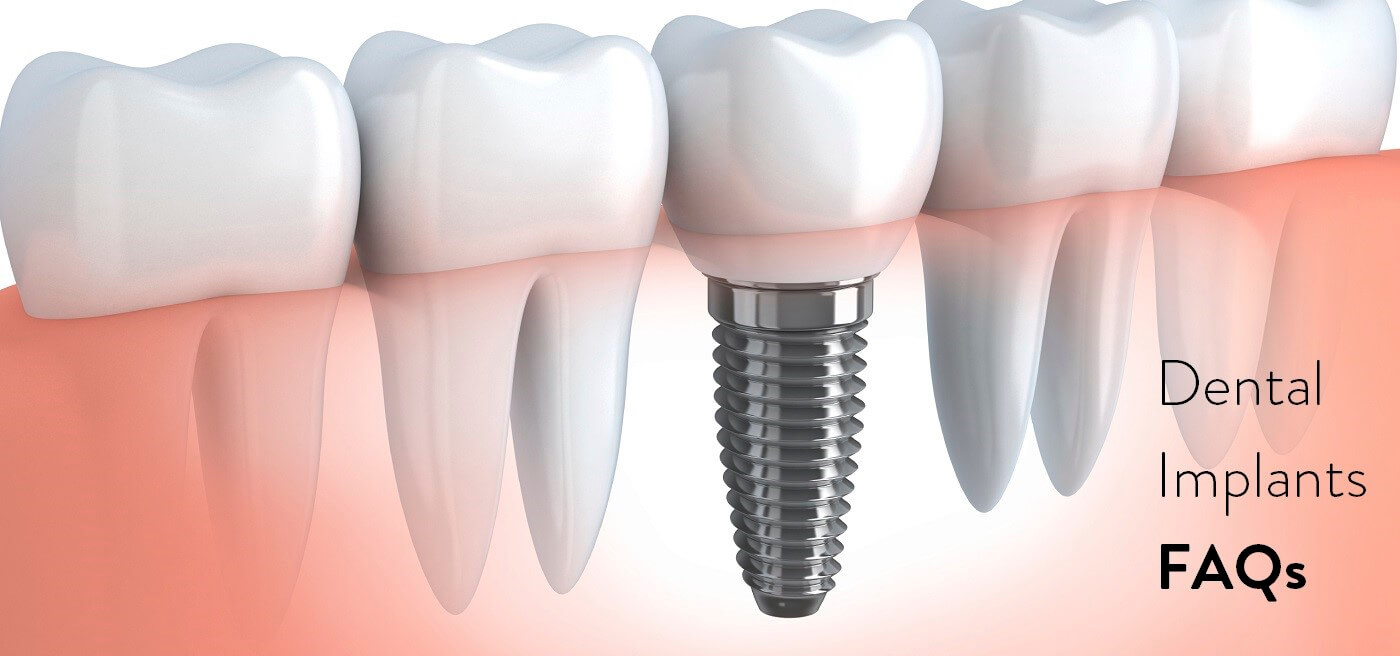 How long do dental implants last?
A dental implant is designed to be a permanent solution for missing teeth and has become the standard tooth- replacement option. When properly maintained with adequate brushing and flossing, the implant itself can last 25 years or more, assuming the patient receives regular dental check-ups.
Is implant surgery a painful procedure?
Implant placement usually does not result in much post-operative discomfort. Usually, the patient takes some over the counter pain medications for a few days. If more extensive treatment is needed, for example, bone grafts or many implants, then the post-operative course may require more time and medication. Anesthesia during the surgery should make the placement procedure pain-free.
Am I a good candidate for dental implants?
Most people who are healthy are good candidates for dental implants. The most important factor is the availability of bone and overall health of patient. In some cases, a bone graft is needed before placing a dental implant. When you book a consultation, your dentist will be able to determine if you are a good candidate for dental implants.
How risky are dental implants?
Most people have no issues accepting placement of dental implant material within the bone. Therefore, dental implants have a high success rate. Obviously, there are some dental implants that have not been successful. However, success has more to do with proper patient selection, proficiency of the dentist, and the patient's commitment to proper hygiene and preventive maintenance. Another factor in success involves regular follow-up care, just like other dental treatment.
How do dental implants affect my life?
Dental implants look and feel like real teeth. You can eat and drink whatever you choose. In most cases, dental implants boost self confidence as you no longer have to hide your smile.
Looking for a dentist in North York for dental implants? Call us now.